Name: Maureen
Birth Date: 1 Jan 83
Location: Upstate NY
10 Favorite Bands: Action Action, Letter Kills, The Ataris, The Never Enders, Diffuser, The Used, Rancid, The Distillers, Senses Fail & Killing Heidi
Best concert you've been to and why: Letter Kills put on one of the best live shows I've ever seen....Diffuser shows were always fun & Action Action shows are fun.
Tattoos or piercings?: 1 tattoo - lime green frog & 9 piercings (lip & 4 in each ear)...used to have an eyebrow ring
Natural and dyed hair color: brown, but it's been black with bright red streaks
Hobbies: photography, interviews, shows, my magazine
5 Favorite Movies: Sid & Nancy, Chelsea Walls, Pieces Of April, Velvet Goldmine & Almost Famous
Instruments you can play: I can play a bit of guitar & bass
Instruments you wish you could play: everything
Guilty pleasure band that no one knows you like: Culture Club & Spice Girls
And post NO MORE than Five pictures of yourself...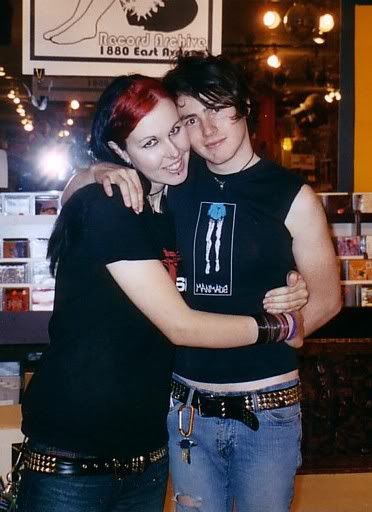 Me & Dan Leo (Action Action/Diffuser) at Record Archive in September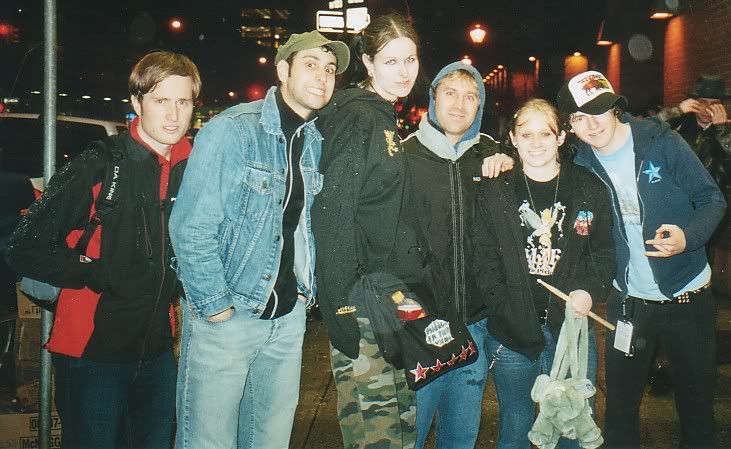 Me & my friend with Diffuser in NYC this past January (I went for my birthday)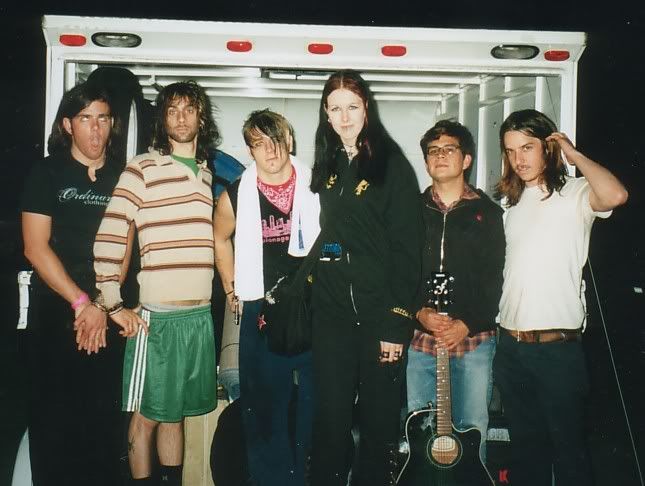 Me & Letter Kills this past June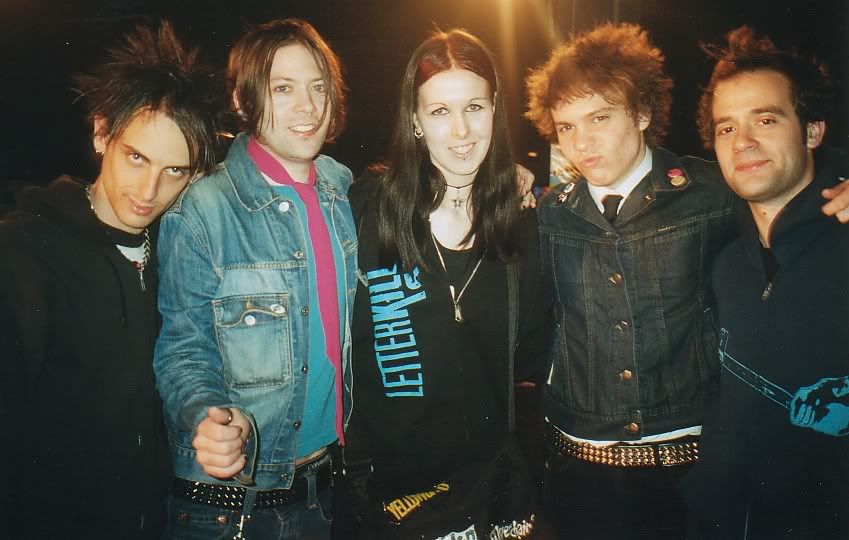 Me & Bandcamp this past May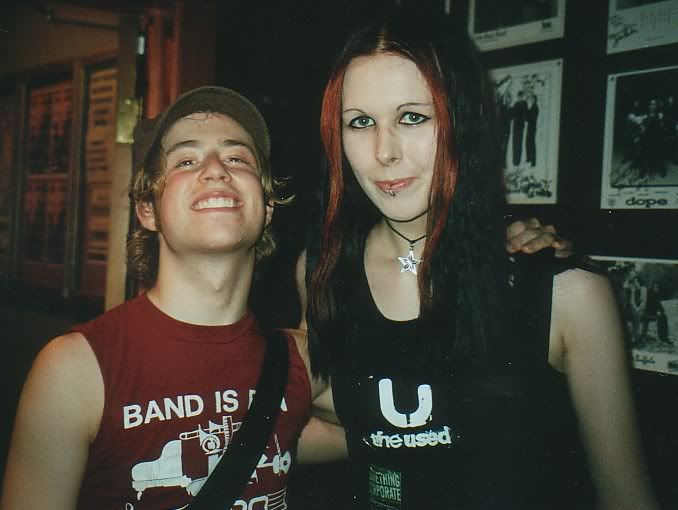 Bryce (The Rocket Summer) & Me this past May